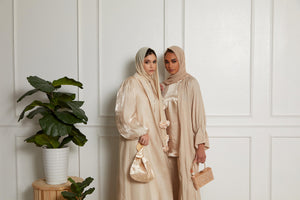 COVERED IN CONFIDENCE
CIC is a Hijab brand that's made by women for women. With an aim to inspire and empower women who want to dress modestly and elegantly, our hijab designs strike the perfect balance between style and comfort. All our designs are crafted from premium quality fabrics focusing on detail and tailored craftsmanship.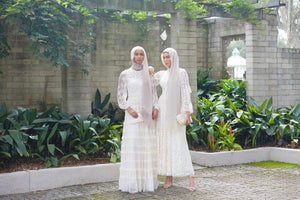 LIGHTWEIGHT
Comfort is our utmost priority, which is why we place a huge focus on offering lightweight designs that are easy to stay on and breathable.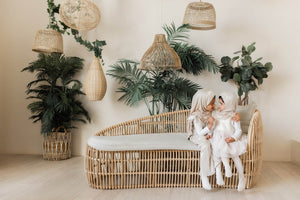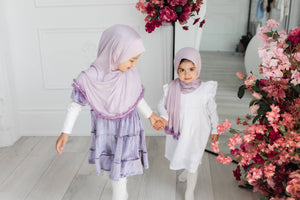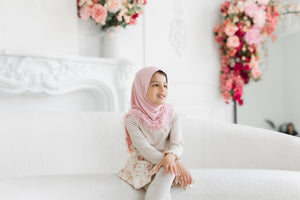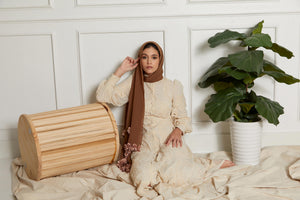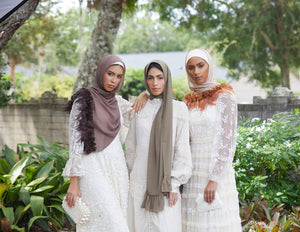 A STYLE LIKE NO OTHER
At Covered in Confidence we are constantly looking to push the boundaries when it comes to style and design. Each hijab is hand tailored and designed with love, comfort and style in mind. We strive to craft one of a kind pieces. Regardless of your style, we promise that you will love our brand as much as we do.
★★★★★

I love ordering from covered in confidence not only for the beautiful hijabs but also for the delightful customer service. Kaneez is always a pleasure to work with. Every time I order from her she always exceeds my expectations without fail with each piece. Pictures do not do the hijabs justice as they are even more beautiful in person. Literally am in love with all of her hijabs and cannot wait to place more orders in the future!

Farwah Hussain
★★★★★

I have tried so many hijabs and nothing compares to these ones! They are so soft, buttery and easy to steam. They are so unique and give a beautiful touch to your outfit ♥️

Enas Isleem
★★★★★

I recently discovered Covered in confidence hijab company. I'm very picky with my hijab. It has to be a Perfect Length, material and style. Covered in confidence hijab had all of those in one. I love the different unique styles hijabs that they have to offer. I definitely recommend Covered in confidence Hijabs!

Leila Maalia
★★★★★

The CIC Hijabs are like no other hijabs I've ever owned! The material is exquisite and of excellent quality. Each design is intricately considered and an absolute fashion-piece! Each CIC hijab I've owned is unique and different. Not to mention the colors are so versatile and complement any outfit perfectly! I'd give each of these hijabs 10 stars if I could!

Sabrina Kassamali
★★★★★

I don't wear hijab anymore, but I have over 50 scarves in my collection, many with a story. This hijab was given to me as a gift when I ordered another one for my Nikkah from CIC. Unfortunately the one I ordered wasn't up to my standards and I felt that for what I had paid, it wasn't worth it and I wanted to return it. I don't like being a bridezilla, but I wanted my day to be perfect! I messaged Kaniz, and she was so accommodating that I felt reluctant to accept her refund!! She was so sweet, I would recommend buying hijabs from her company because they are unique and she provides excellent customer service! Quality customers service makes or breaks your company, and anyone looking to purchase unique hijabs should definitely check Covered in Confidence out!!

Iqra Kazii